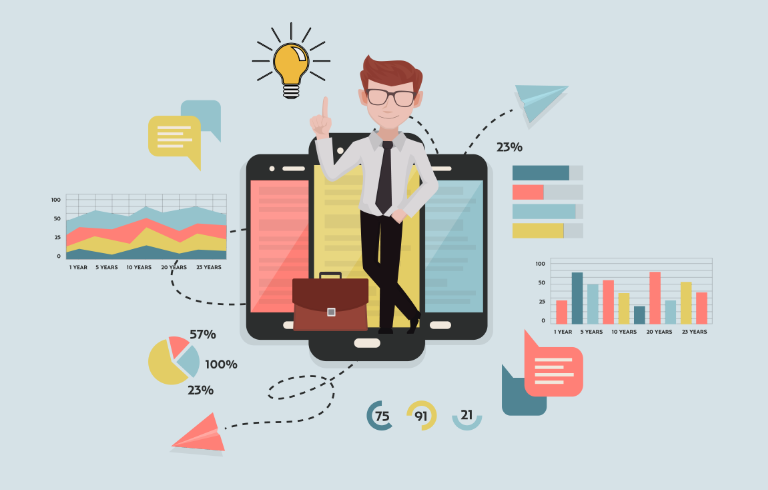 Product Management roles are practically new in Indonesia, but there is a surprisingly high demand for them in companies nowadays. The fact that almost every startup now requires a Product Manager (PM) makes it an extremely attractive career path.
Apiary hosted two brilliant Apiary Academy Mentors who have much experience in product management roles in our event on 26th August: Gilang Ramadhan, Product Manager in Swift and Radika Prabu, Lead Product Manager in Pinhome. They provided great insights for you students, fresh graduates or even professionals who are thinking of pursuing a product management career, on the skills you need to prepare as a PM, and how to stand out among competitors so that you will be chosen by your dream company.
Firstly, understand what A Product Manager is.
A Product Manager is a person who identifies the customer need and business objectives and can visualize it to a product or features, defining what is the success matrix, motivate & manage the team to turn that vision into a reality, and help the company to make a successful & useful product (reference: Atlassian).
A level above the PM, a Lead Product Manager is a position in charge of a product consisting of several individual components or applications, who is responsible for driving the development of new products and their strategies as well as managing and mentoring other PMs.
To be one of them, you need to understand that product management is a field of planning, forecasting, marketing, and production of a product that meets the customers' needs.
So, what skills do you need as a PM?
Fundamentally, there are 2 most important skills which you should have as a PM, namely Communication and Critical Thinking.
Communication skill is needed because a PM always deals with people – more accurately the stakeholders in a company (the customers, the management team, the marketing and engineering team) to negotiate the best outcome of a product. Whereas critical thinking is required to analyze and solve problems that arise when developing a product.
In addition, you also need to have analytical, production, and execution senses. An analytical sense means the ability to formulate the right questions, evaluate problems and simulate results based on data. A product sense means the ability to make decisions to create the right products with empathy and creativity. An execution sense means the ability to harmonize the team to achieve the goal.
As time goes by and your career path is getting higher, you would be required to scale up and have more skills in Product Management.
Courtesy: Presentation from Gilang Ramadhan
It's quite difficult to master so many skills at the same time, but you can try to use the 10-20-50 PM skills framework system to be able to improve your skills and not get stuck on the career treadmill.
Courtesy: Presentation from Gilang Ramadhan
Additional PM skills that would make you stand out from your competitors:
Analytical skills where critical thinking plays a crucial role here.
Collaboration in groups and problem-solving.
Growth mindset where technology is currently growing.
Leadership and attention to details in making documents and managing projects well and on time.
Hard skills such as making a Product Requirements Document (PRD).
Technical & Design Skills are nice to have to help you communicate more clearly to your stakeholders
Those are all the tips from Radika and Gilang!
By joining our upcoming Product Management Training, you will get the chance to be mentored by them and the opportunity to acquire the skills mentioned in this article.
Apiary Academy PM Training is a 12-week cohort-based training taught by Product Leaders from top startups, which allows you to experience working as a Product Manager in a real startup.
We are now opening applications to the PM Training in October! Learn more about the training here: https://academy.apiary.id/